The Austrian Business Cycle Theory in the Perspective of the GSMS Model
Keywords:
Austrian School of Economics, Business Cycles, Macroeconomics, GSMS Model
Abstract
Despite the attention that the Austrian business cycle theory has received from academic economists over the past decades, its contents remained unclear, since it lacks a compact analytical model. The GSMS model (goods side - money side) is an approach that should make the Austrian theory of the business cycles accessible for those who have a formal education in economics, but are not sufficiently proficient with some details of Austrian theory. The GSMS model differs from the conventional approach of macroeconomics by its non-interventionist orientation. While conventional models of macroeconomic analysis have been used to design interventions of monetary and fiscal policy to achieve macroeconomic policy objectives, the GSMS model shows that macroeconomic policies are the sources of economic disturbances. In this sense, the GSMS model is not a policy tool, but a model that shows how the macroeconomy works.
Downloads
Download data is not yet available.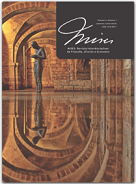 Downloads
How to Cite
1.
Mueller AP. The Austrian Business Cycle Theory in the Perspective of the GSMS Model. MisesJournal [Internet]. 2014 Jun. 1 [cited 2023 Oct. 1];2(1):99-108. Available from: https://misesjournal.org.br/misesjournal/article/view/583
Section
Economics, Methodology and Praxiology
License

This Journal is licensed under a Creative Commons Attribution 4.0 International License.